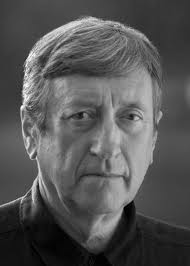 Philip Jackson (born 18 June 1948, Retford) is an English actor, singer and television presenter, known for his many television and film roles, most notably as 'Chief Inspector Japp' in the television series Poirot and as 'Abbot Hugo', one of the recurring adversaries in the cult 1980s series Robin of Sherwood.
Jackson started acting while studying Drama and German at the University of Bristol, and has worked in the theatre in Leeds, Liverpool and London. His stage work includes 'Pozzo' in Samuel Beckett's Waiting for Godot at the Queen's Theatre in the West End in 1991 and 'Willy Loman' in Arthur Miller's Death of a Salesman at the West Yorkshire Playhouse, Leeds in 2010. He was nominated for a Screen Actors Guild Award for his role in Little Voice (1998).
His many television appearances have included Robin of Sherwood, A Touch of Frost, Foyle's War, Heartbeat, Little Britain, Hamish Macbeth, and Last of the Summer Wine.
He has also appeared in films, including 1979's Scum (as warder Mr Greaves) and Paul McCartney's Give My Regards to Broad Street. In 2007 he guest-starred in the Doctor Who audio play Valhalla. In Night Watch, he played 'Commander Vimes' and in Mort, he played Death's butler/cook 'Albert' who is eventually revealed to be 'Alberto Malich'. He also voiced 'Risda Tarkaan' on The BBC Radio Drama version of The Last Battle
He also starred in the video of A-Ha's Take on me
Personal life
Edit
Jackson is married to actress Sally Jackson, with whom he has two children, George and Amy.
.