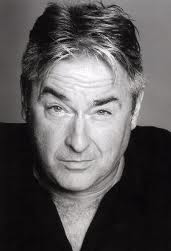 John Blundell is a British actor, best known for playing the original 'Daddy', 'Pongo' Banks in the controversial movie Scum.
Blundell played Banks in both the banned 1977 BBC version and the cinematic remake of the production two years later. His character was the borstal 'daddy' (ie, the self-appointed dominant inmate via use of force, violence and intimidation) of the institution until he was overthrown in a bloody attack by Carlin, the lead character played by Ray Winstone.
Afterwards, Blundell appeared sporadically on television, featuring in shows such as Just Good Friends, Juliet Bravo and Girls On Top but spent a longer period in the theatre. He had a small role, again with Winstone in the lead, in Nil By Mouth in 1997.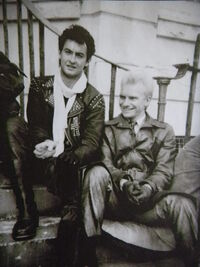 John with fellow cast member Sting during filming of Quadraphenia.
Photo generously supplied by John Blundell.

.