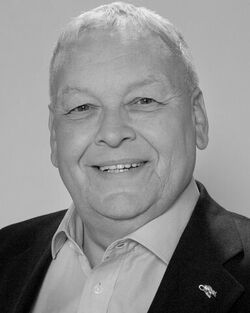 Ian Liston (4th August 1948 - 1st October 2016) was a British actor, born in Crosby, Merseyside.
He appeared in many UK TV dramas, including Juliet Bravo, The Bill, Silent Witness, Brookside and Crossroads.
He appeared as head caterer Mr White in 1979's Scum.
He also featured as 'Wes Janson', Rebel force gunner of 'Wedge', in Star Wars:The Empire Strikes Back.
Mr Liston spent most of the latter part of his acting in theatre, including the long-running 'Hiss & Boo Show'.
A strong advocate and campaigner for Prostate Cancer Research (of which he was diagnosed), he passed away at The Royal Marsden Hospital on October the 1st 2016, after a long fight.
He was 68.
.
Ad blocker interference detected!
Wikia is a free-to-use site that makes money from advertising. We have a modified experience for viewers using ad blockers

Wikia is not accessible if you've made further modifications. Remove the custom ad blocker rule(s) and the page will load as expected.